By Taylor Young, as posted in to be loved – see original article
The perfect wedding dress is something that many brides dream of, but they find the task to be daunting to say the least! That's why our job here at Ever After Bridal is to help you not only find the gown that fits all of your preferences, but just as importantly fits your personality.
Now! Don't let that inner critic take over! We understand that no one is harder on themselves, than of course, ourselves. Let me let you in on a little secret: Your loved ones will have a much more forgiving perception of your gorgeous features than you do, and your sweetheart will be left breathless by how beautiful you look. Here we strive to make all of our brides feel like their best self. So in our bridal suites we have no mirrors. We all, including myself, have a tendency to pre-judge ourselves every time we look in the mirror, so by removing the mirrors and having your family and friends see you walk out in a beautiful gown, it totally changes the perception and feel of your bridal shopping experience.
We all know that wedding dress shopping can be so confusing and overwhelming with all the different silhouettes, colors, details, and designers, and it is enough to make your head spin, all while trying to have a memorable experience. That's why I'm here! To help guide you through this process of finding the perfect dress for you and creating beautiful memories you'll never forget!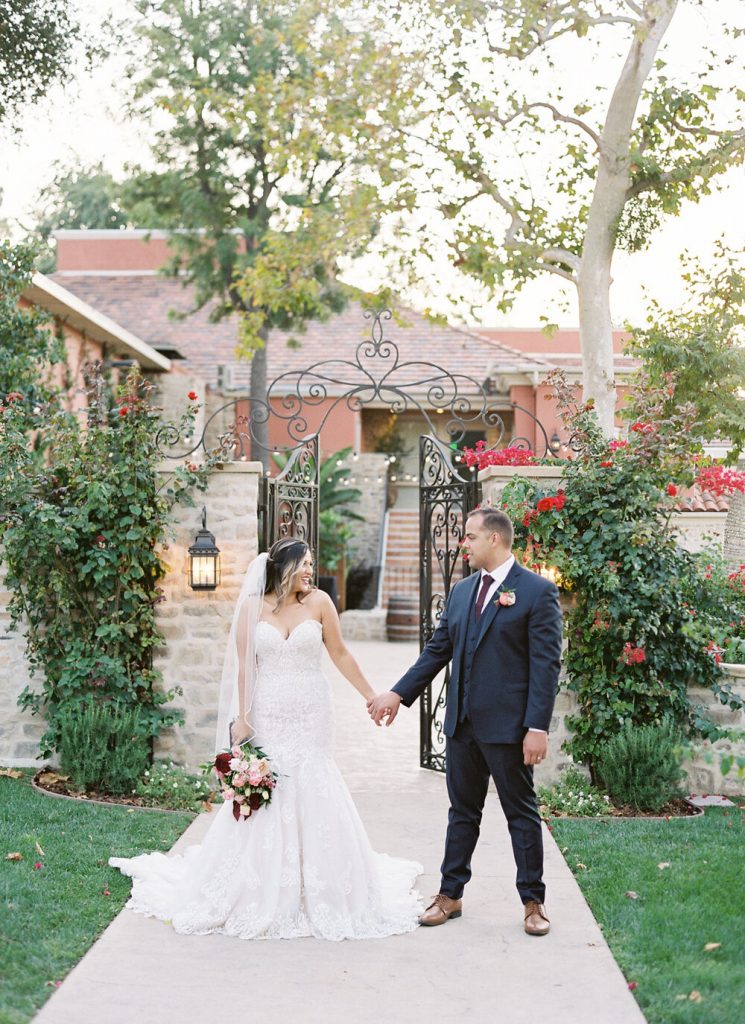 What questions should you ask yourself when looking for that perfect dress?:
What makes you feel sexy? What is your go-to outfit for a casual day out or even a night out on the town? What makes you feel confident? What type of dresses do you lean towards for special occasions? Structured or flowing? Simple or textured with pops of color? Do you like to rock the heels or flats for comfort?
On your big day, you want to feel like yourself without playing it too safe! All of these are questions you should ask yourself to help find that dress that checks off all your boxes for how you want to look and feel on your special day.
What silhouette works best for me?
You will not fit into one category, so don't try, but we can combine details from each style to find YOUR perfect wedding gown, whether your body shape be hourglass, petite, pear-shaped, tall and slender, athletic, or busty or a combination of a few. Keep reading for a brief overview of each type of silhouette and help navigating which are best for you!
---
---
---
---
---
---
---
Do you have to go with a traditional white gown?
Say it with me! No, no, and no! Gowns with two-toned colors are beautiful and unique. Choose a gown that fits you and your personality. If you want a black gown, rock it. Rainbow? Make a colorful statement. There is never a wrong color to choose for your dream gown.
The most popular undertones are blush, champagne, and misty mauve, which is equivalent to a light silver tone. Champagne and blush undertones are wonderful for beach weddings, and they give you that vintage tone and feeling. Having an undertone color to your gown also helps accentuate the lace or other detailing of the gown. When the gown is all one color, you can lose the little details that make your gown so unique, so don't be afraid of a little color!
Can I shop at a Boutique and still stay within my budget?
Falling in love with a stylish and high-quality gown should never compromise your wedding budget. Designer gowns tend to be looked upon as having a higher price point, but that just is not always the case. Justin Alexander's line called Sincerity and Maggie Sottero's line called Rebecca Ingram find pride in their budget friendly collections. They are beautifully designed gowns with flattering silhouettes, soft illusions, and embellishments at an affordable price point.
Another note to consider when looking at boutiques is sample sales. At these sales, you have the opportunity to fall in love with a dress straight off the rack at a decently discounted rate! It is a wonderful alternative if you are on a strict budget.
Also, trust your bridal consultant! We may pull gowns for you that are out of your comfort zone or dresses that might look "interesting" on the hanger, but after all, we are trained to help you find "The One".
Some final words of advice: Do your hair and makeup for your appointments! It will help you see a fuller picture of your bridal look when trying on gowns. Plus, it's always fun to get pampered! Lastly, shop with your trusted bride tribe only, the ones who will make you feel like the wonderfully, beautiful bride-to-be that you are! Enjoy and have fun!
Author Bio: Hi, I'm Taylor Young, owner of Ever After Bridal in Moorpark, California! Finding your dream gown should be a memorable moment full of excitement. Therefore, the Ever After Bridal family strives to create that memorable and personal experience in the unforgettable journey to our brides happily ever after. By carrying multiple designers, and we are able to cater to everyone's budgets while giving them their dream gown. You can find us online at https://ea-bridal.com or on Instagram at @e.a.bridal!